ozone generators
Medical Ozone Generators for Ozone Application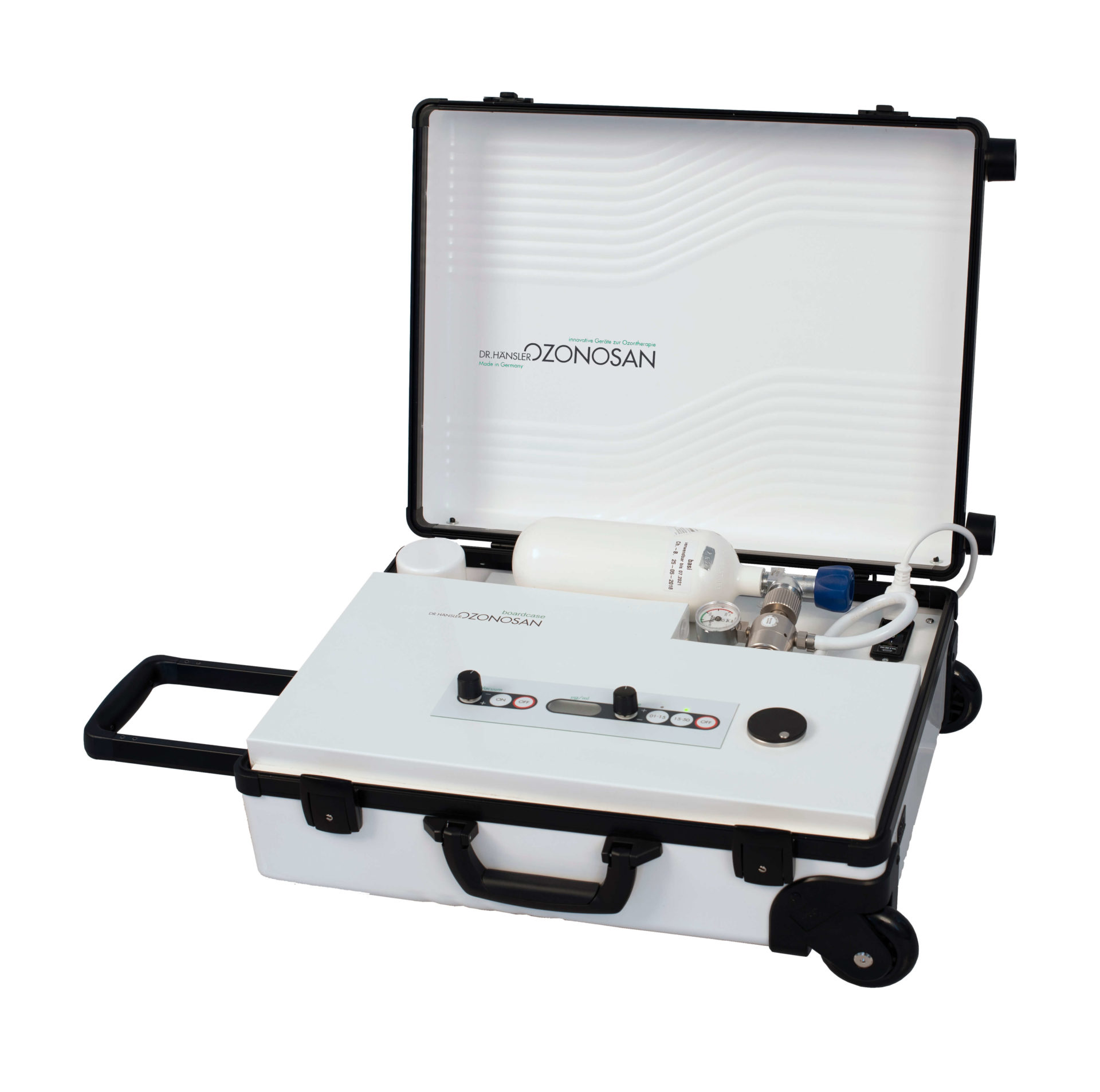 The safety of patients and users is the top priority for ozone generators from Hänsler Medical. Performance, know-how and more than 60 years of experience in research, development and production go into all OZONOSAN medical ozone generators.
In the medical sector, ozone generators are used to produce ozone for ozone/oxygen therapy. Unlike technical ozone, medical oxygen is used in the making of ozone. This is important because medical oxygen is subject to the Medicines Law.
n technical ozone, or smog ozone, air (H80%N2) is used for its production.Oxygen concentrators with a residual amount of nitrogen cannot be used in the medical field either; toxic nitrogen oxides are formed from N2 in the plasma by discharge (dielectric barrier discharge), which has to be avoided completely.

Ozone concentration constantly in view
Fundamental to medical ozone generators is the continuous measurement of the ozone-oxygen concentration. Ozone is metastable and therefore vulnerable to influences such as temperature, air pressure (sea level), gas flow and aging processes of the materials used. Ozone generators from OZONOSAN are therefore equipped as standard with a continuous measuring unit, the photometer. With the help of the photometer, the composition of the ozone-oxygen mixture is continuously measured and controlled during the production of ozone. This ensures a safe and effective treatment.
A strong absorption band in the ultraviolet range (Hartley band) with a maximum at 253.7 nm makes photometric ozone measurement the method of choice for continuous concentration measurements and is today the international standard that all other methods use for calibration; see the compilation of the International Ozone Association IOA (Maschelein et al 1998).
All OZONOSAN ozone generators use absorbance at 590 nm, calibrated with UV at 253.7 nm.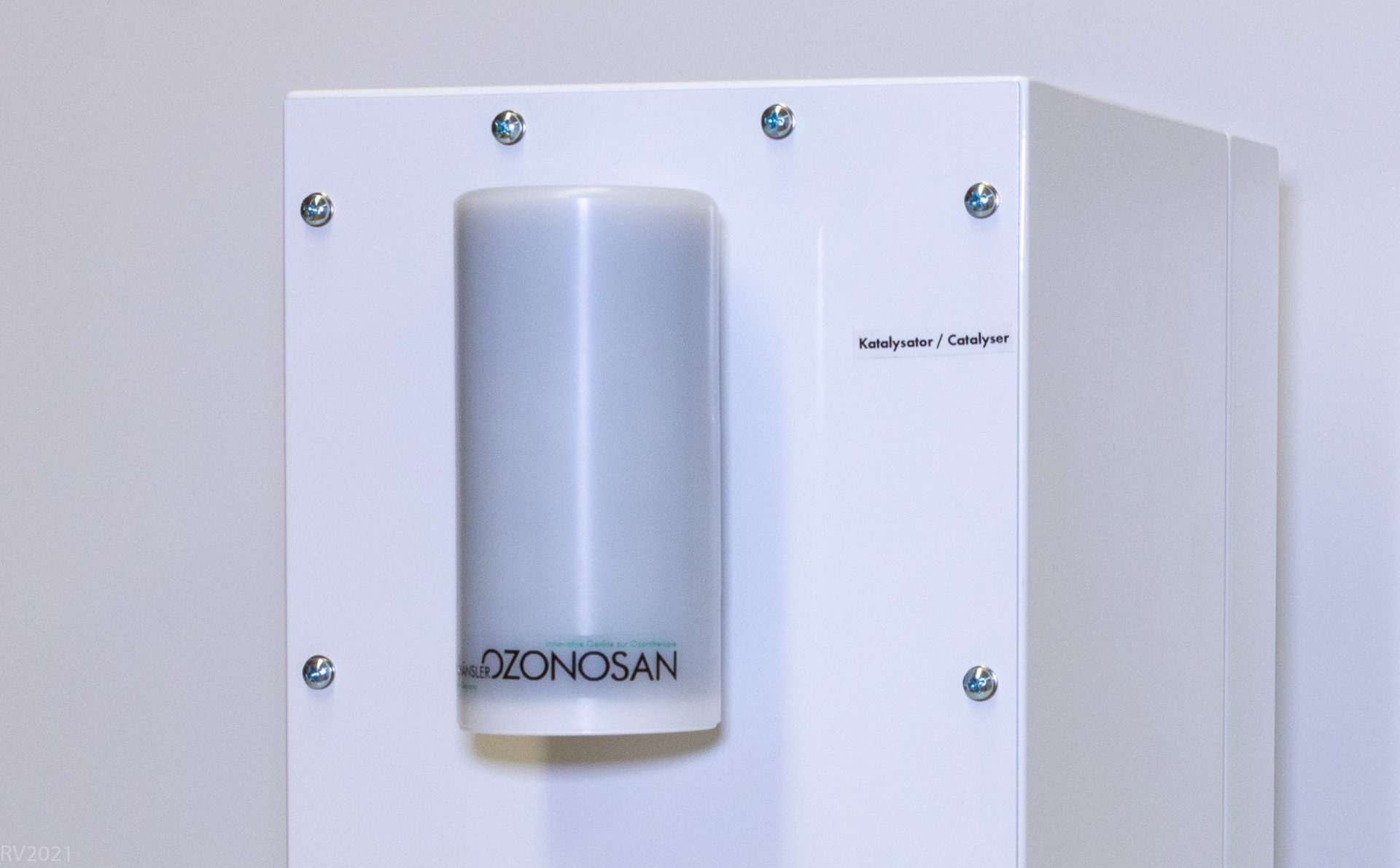 Catalyst systems for safe use
In the ozone generators from Hänsler Medical, powerful catalyst systems are installed as standard, which guarantees compliance with international and national emission and immission values (WHO). Thus, the environment remains free of ozone during ozone treatment and contributes to a safe application.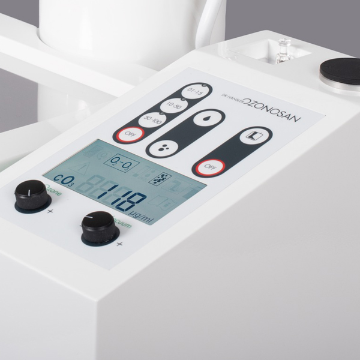 User friendly operating concept
All our OZONOSAN ozone generators are characterized by simple operation. A thorough briefing on the function of the ozone generator takes place at any time together with one of our experienced medical product advisors.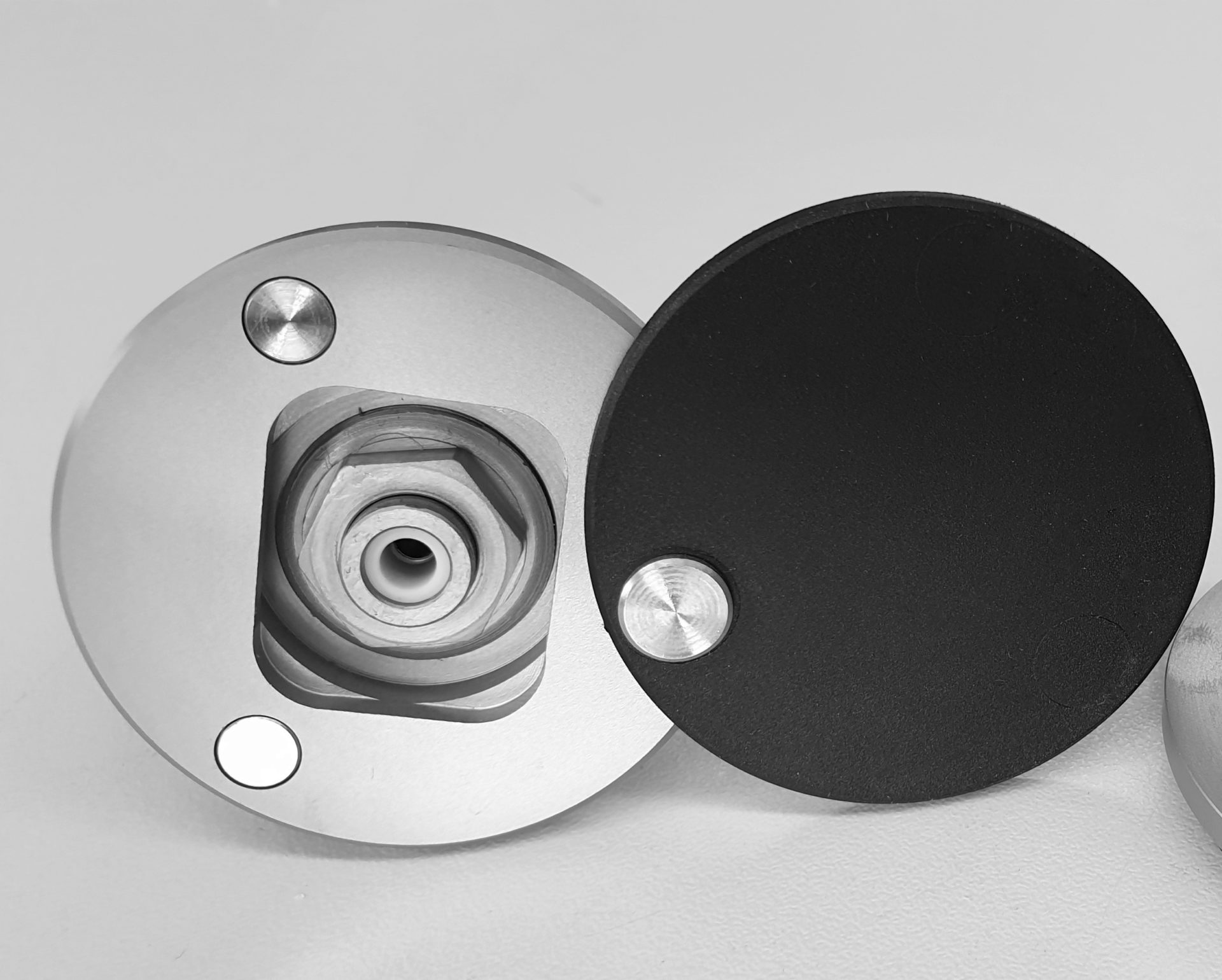 Commitment to quality
The safety of the patient and the practitioner is Hänsler Medical's top priority.
The production of ozone is only possible at the place of use, since ozone decays relatively quickly to oxygen. The decay depends on the system (volume, material, temperature…) and has to be determined for each system, syringe, bag etc. and requires extensive concentration measurements. Only high quality and ozone resistant materials are used for all OZONOSAN ozone generators. Also make sure that the consumables are made of ozone resistant materials.
.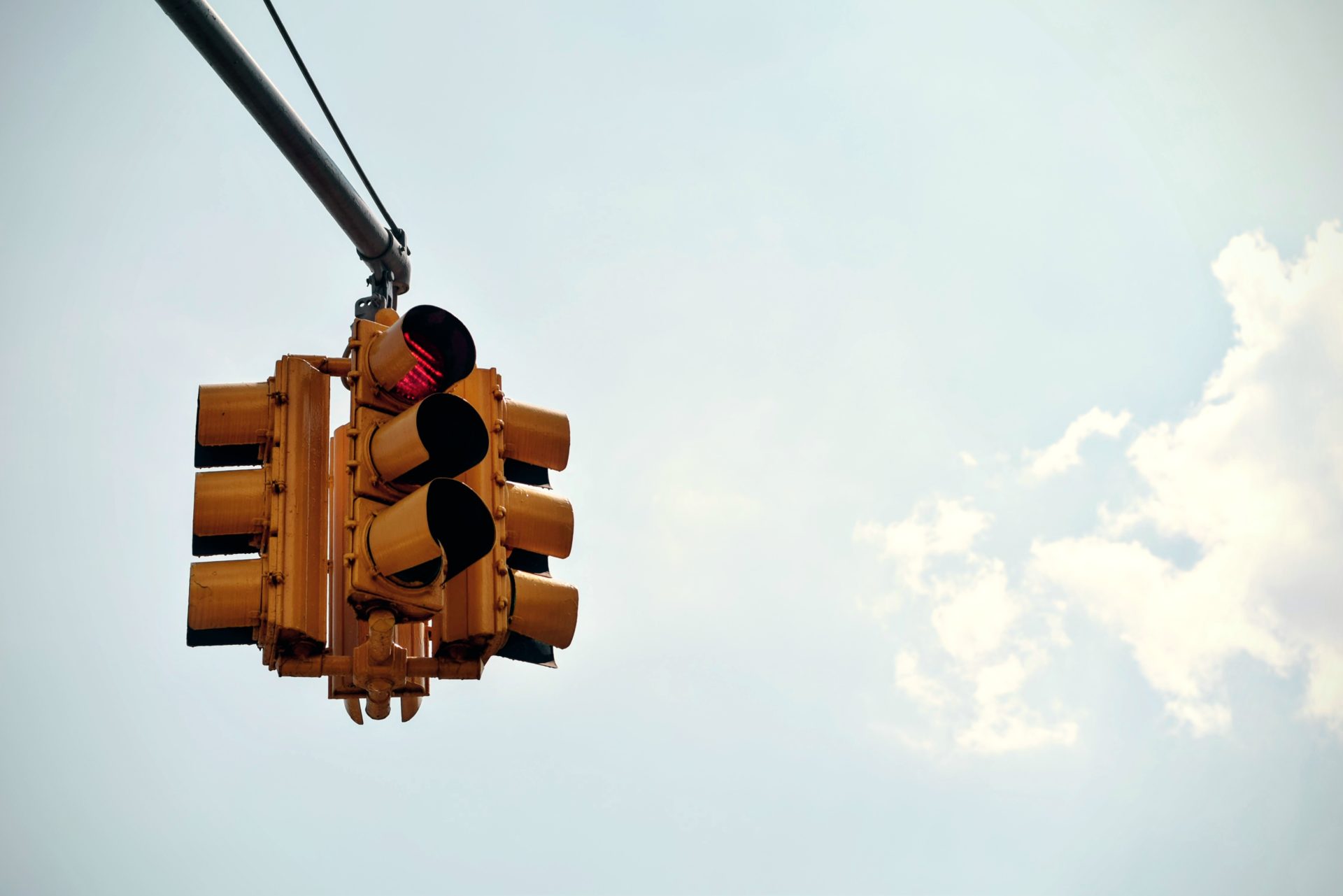 Medical Devices Law
Medical ozone generators are subject to the Medical Devices Law, in Europe to Directive 93/42 EEC and must comply with European and international standards. Hänsler Medical is certified and is subject to constant controls by the responsible authorities or authorised test centres. All ozone generators are certified and CE 0123 marked.
OZONOSAN Ozone generators
Keine Ergebnisse gefunden
Versuchen Sie die Filterung anzupassen
Contact
Do you have questions about our product range or our services? Our qualified and competent medical product advisors are always available to answer your questions.
Keine Ergebnisse gefunden
Versuchen Sie die Filterung anzupassen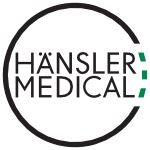 Sales
Sales Office
+49 (0)7229 304612
Send Email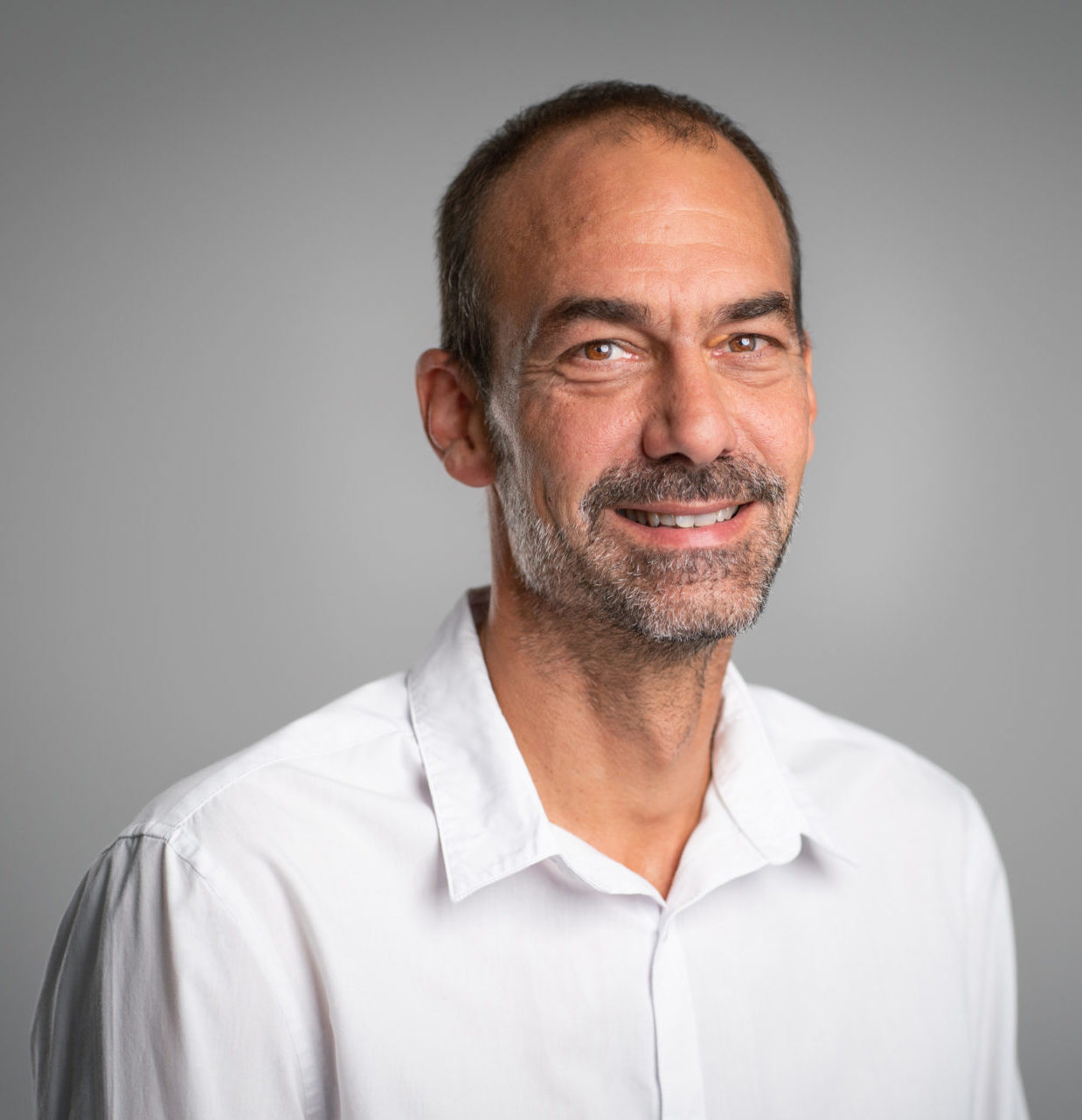 International Sales
Christoph Hasse
+49-7229-304661
Send Email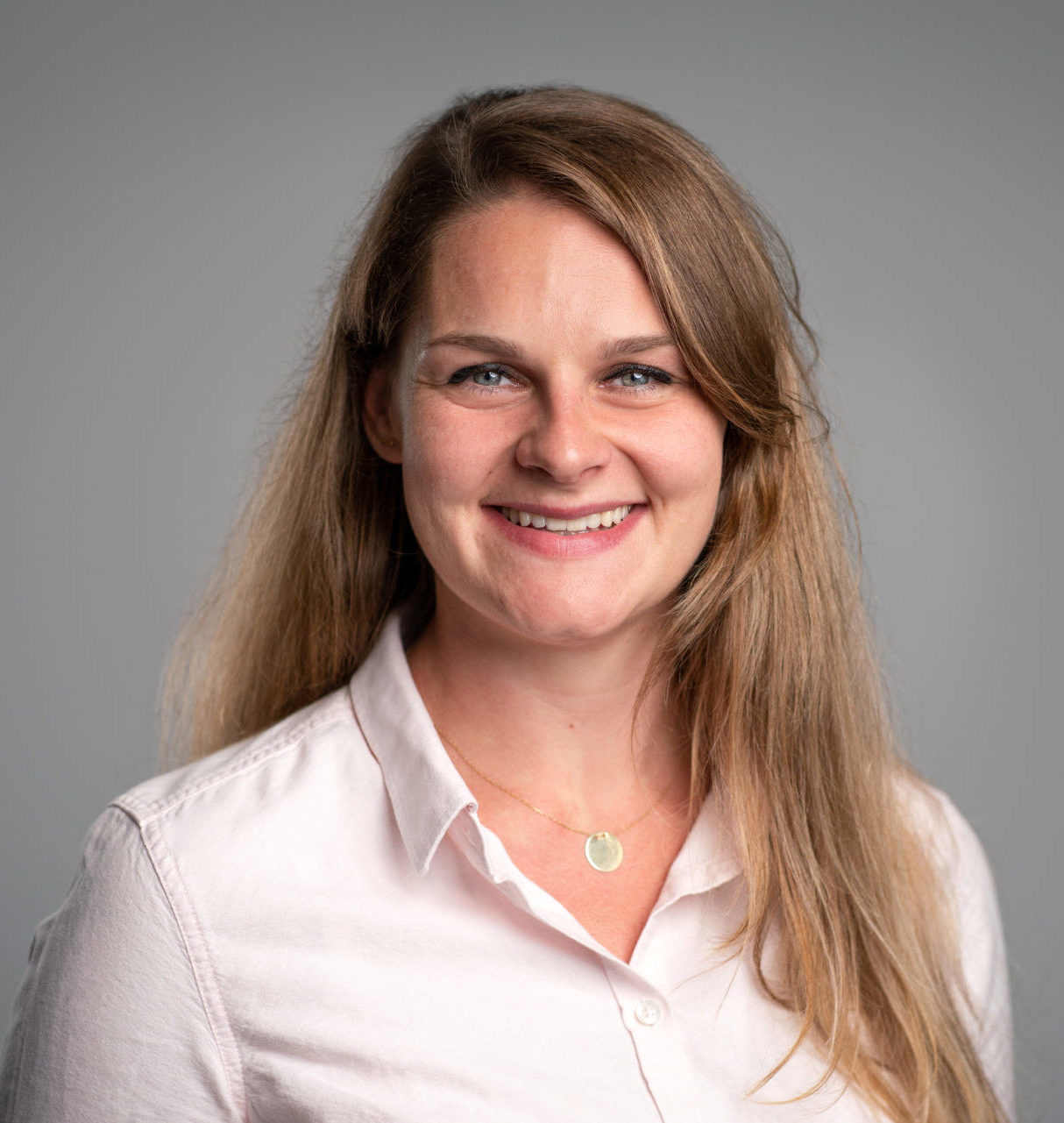 International Sales
Alexandra Kraft
+49-7229-304617
Send Email