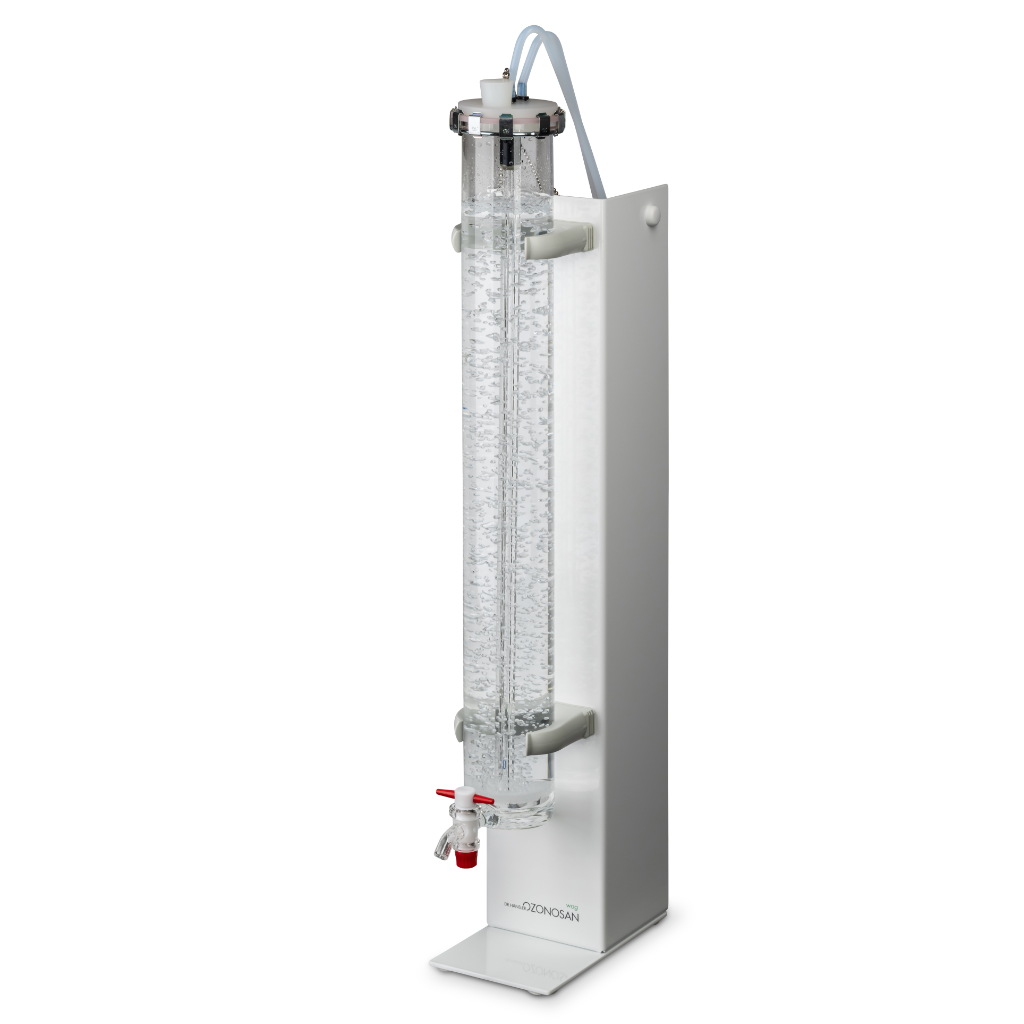 The optional unit for water treatment with ozone.
The OZONOSAN water ozonisation unit can be used as an add-on to the ozone generators and enables simple and safe production of ozone water via the connection to the extraction nozzle.
In this process, 1 litre of aqua bidest is bubbled with the ozone-oxygen mixture at a water column of approx. 40cm.
The achievable ozone concentrations in the water depend on the duration of the treatment, the concentration of the ozone-oxygen mixture of the ozone generator, the water quality and the water temperature.
With an ozonization period of 5 to 15 minutes and a set concentration of 60 to 100 µg/ml, an ozone concentration in the water (aqua bidest, 22°C) of approx. 17 µg/ml is achieved. The ozone water can then be dispensed via the tap.
Ozonated water can be handled completely safely. Overdosing is also not possible, as the amount of ozone applied is limited by the solubility of the ozone in the water.
Excess ozone is decomposed into oxygen by the powerful catalyst.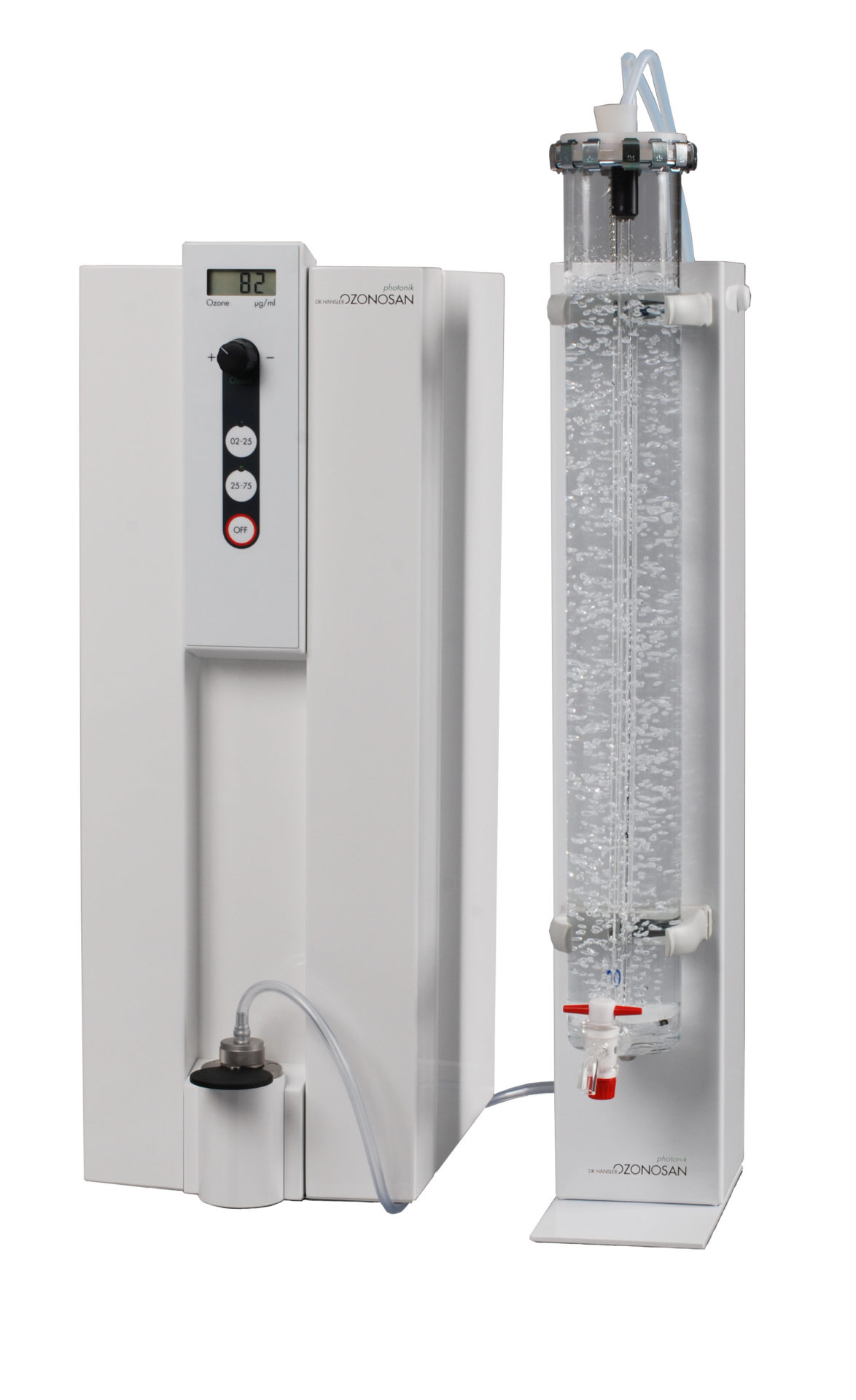 Application areas
The medical use of ozonized water has a long tradition. The ozone water produced can be used in a variety of ways. One example is the mouth rinse for disinfecting the oral cavity.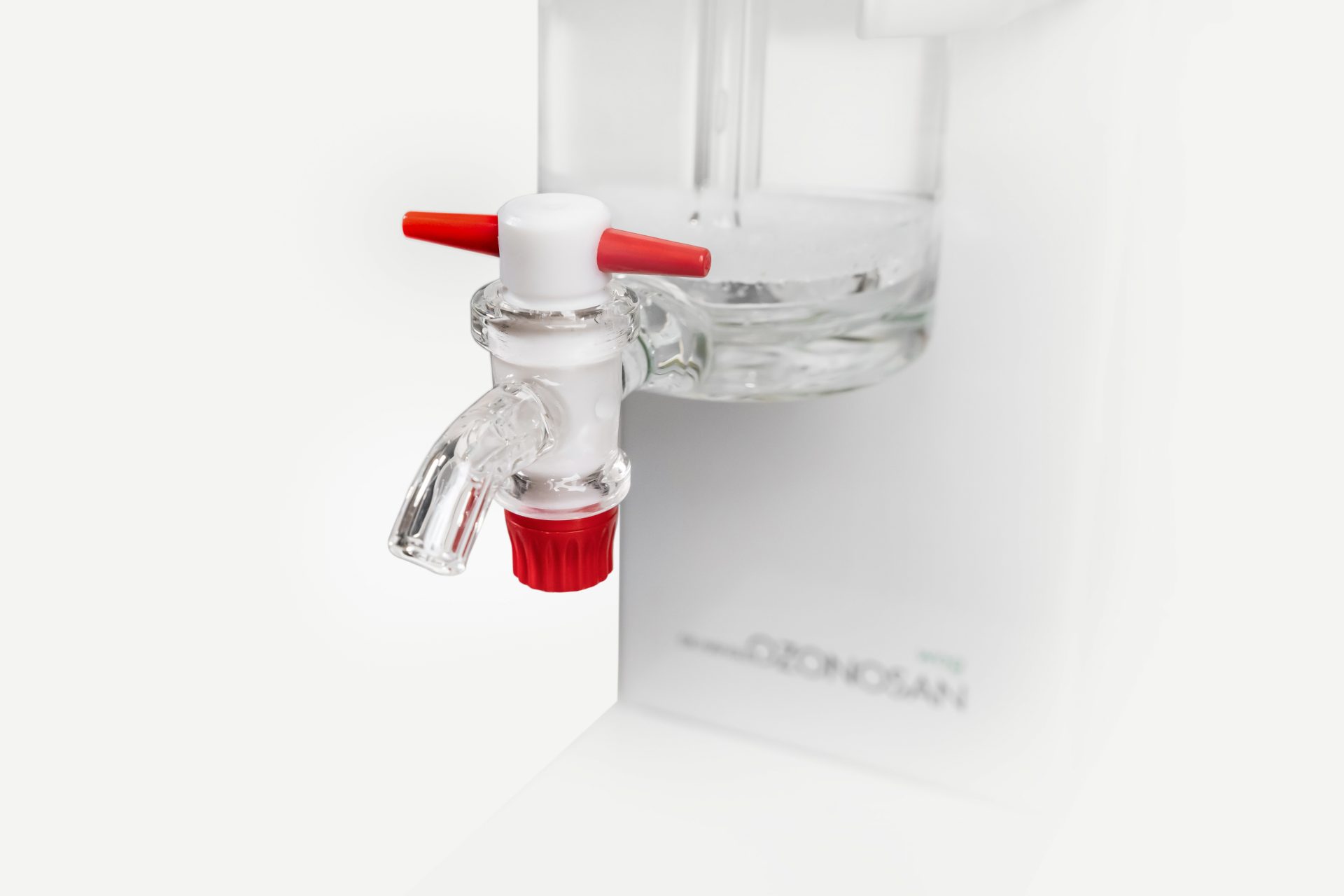 Technical specification OZONOSAN Water Ozonization Unit
| | OZONOSAN water ozonization device |
| --- | --- |
| Device setup | Stand-alone unit |
| Mode of operation | Compatible to all OZONOSAN and OZOMED ozone generators |
| Ozone concentration | 18 to 20 [µg/ml] |
| Ozone withdrawal | Sampling tap |
| Catalyzer | Powerful, vapour-resistant, exchanged without the need for tools |
| Water treatment with ozone | 1 l aqua bidest at a water column of approximately 40 cm |
| Dimensions [WxHxD] | 9.8 x 67 x 25 cm |
| Weight | 3 kg without water |
| Electrical data | 230 V AC; 50 Hz; Protection class II |
| Warranty | 2 years |
technical data OZONOSAN water ozonization device
Ozone generators in comparison
Ozone generators in comparison
OZONOSAN PRODUCTS
More products for ozone-oxygen therapy
Customer Testimonials
Medical doctors and patients are convinced of Hänsler Medical
More than 60 years ago, Dr. Joachim Hänsler developed the first ozone generator to be applied for medical purposes. Since then, a lot has changed. However, the satisfaction of our more than 10,000 global customers persists and remains high. Besides our uncompromising focus on quality and safety, our scientific contributions on ozone therapy and our excellent advisory network are particularly convincing.
Please contact us if you have any questions. We would be more than happy to help.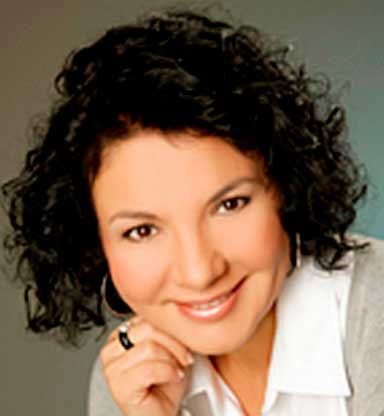 Hänsler Medical products have become indispensable in my practice. The service and reliability are very good and the advice excellent.

Elahe Shakeri, MD, specialist in general medicine and naturopathy, Großhansdorf, Germany.
Your contacts
Do you have any questions about our product range or our services? Hänsler Medical is at your disposal for all your concerns at any time.
Keine Ergebnisse gefunden
Versuchen Sie die Filterung anzupassen