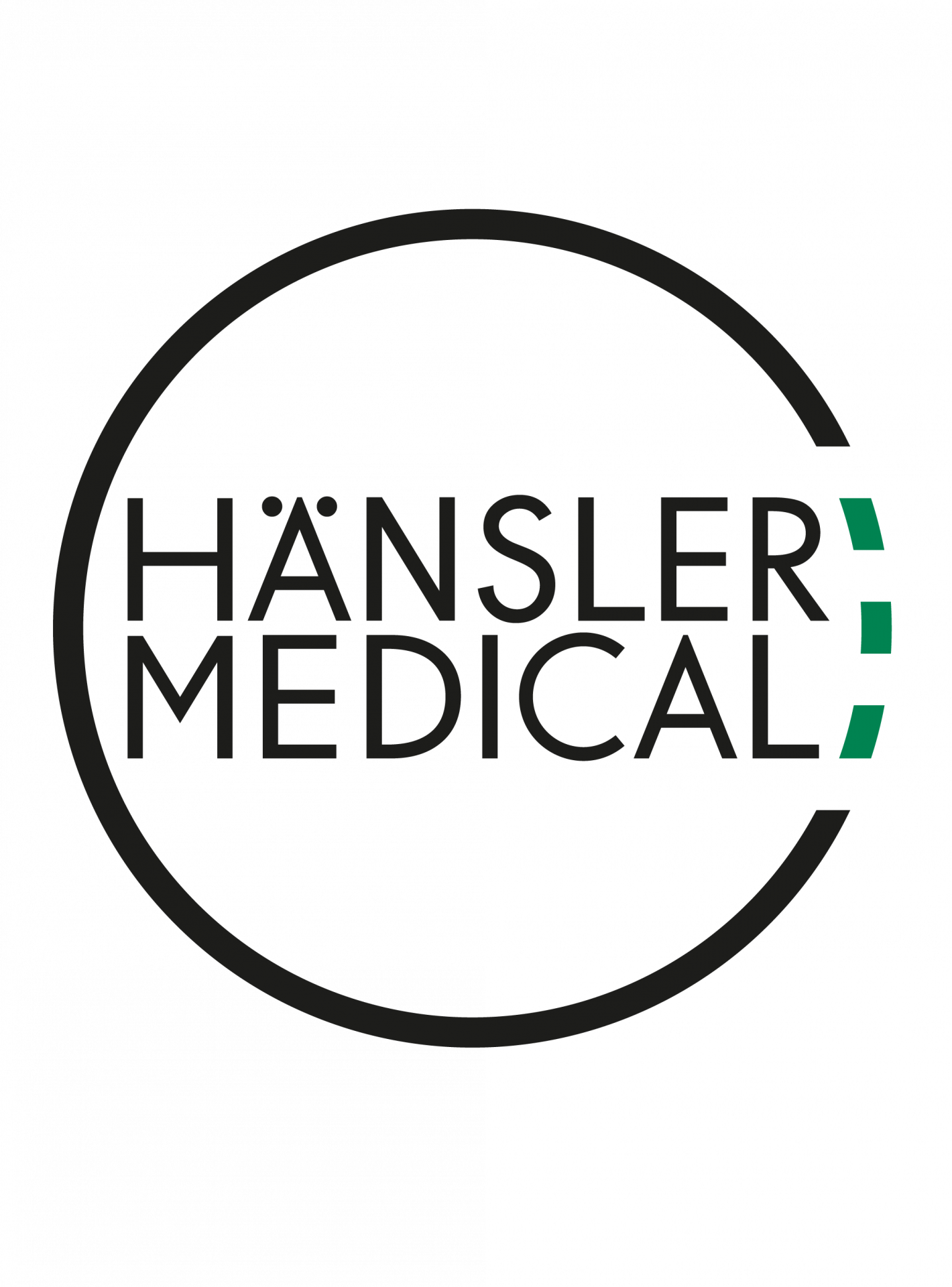 Dr. J. Hänsler becomes Hänsler Medical.
Humares GmbH and Kastner-Praxisbedarf GmbH become part of the Hänsler Medical Group.
As of January 1st, 2022 Dr. J. Hänsler GmbH trades under the name of Hänsler Medical GmbH and simultaneously acquires the long-standing companies Kastner-Praxisbedarf GmbH and Humares GmbH. As Managing Directors of the Hänsler Medical Group act Mr. Robert Viebahn and Mr. Jonas Renz.
The MEDICA 2021 fair held in Düsseldorf was their first joint appearance as Hänsler Medical.
Please feel free to visit our virtual exhibition booth.
You have not been able to see us at the fair or would like to meet us again?
By a simple mouse click our products and services are available at a glance to be explored digitally. Please have a look and let yourself be surprised.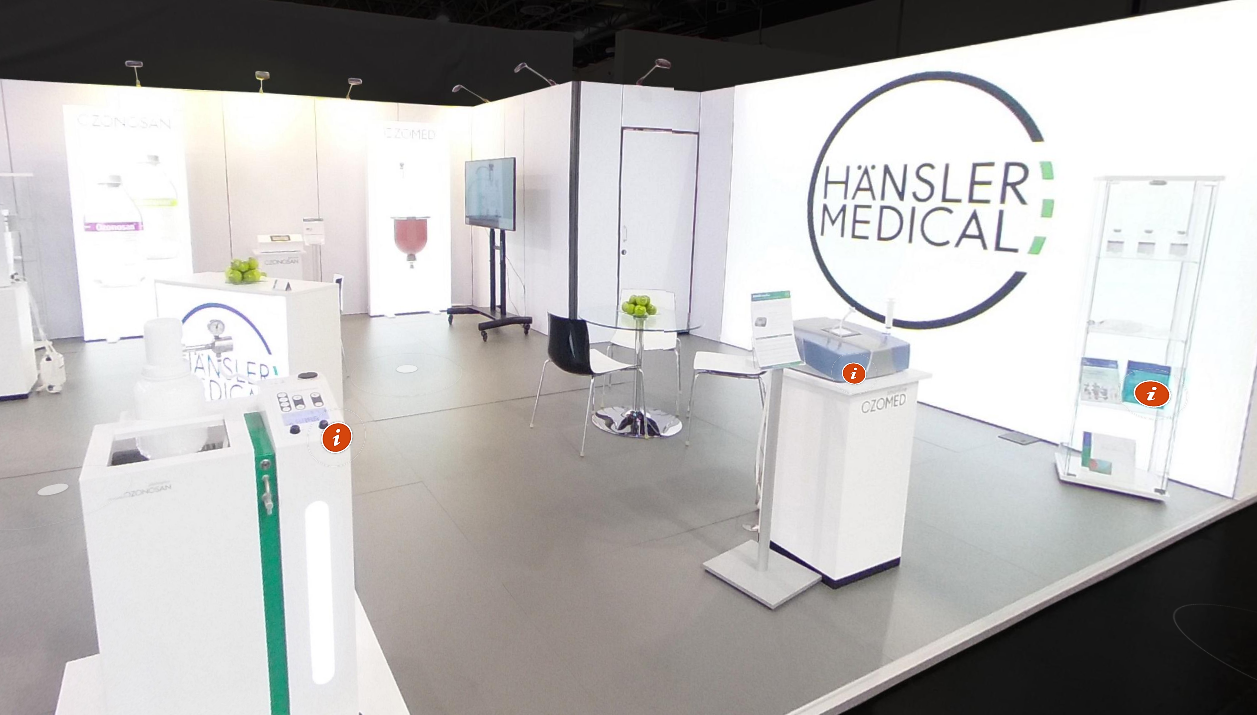 Products
Ozone generators of excellent quality and unmatched precision
Our know-how and experience of 60 years of scientific research and development is visible in all of our OZONOSAN generators. Quality and safety have in this respect always been the top priority of all our actions.
The continuous measurement of ozone concentrations being an integral feature of our OZONOSAN systems ensures safe application and an optimum effect of the ozone therapy. Application of the correct ozone concentration has a decisive impact of the treatment. Incorrect values can rapidly give rise to problems. By means of its photometric measuring unit, your OZONOSAN device will always determine precisely the required oxygen/ozone mixture for the selected ozone concentration and this independent of environmental impacts such as air humidity, temperature, air pressure (sea level) and ageing of the used materials. Devices not provided with such a ozone concentration measurement unit will not reach a comparable precision.
Keine Ergebnisse gefunden
Versuchen Sie die Filterung anzupassen
News
Interesting news from the Hänsler Medical Magazine
What is ozone actually? What are its indications and contraindications? What is the action principle of ozone therapy and which different kinds of therapy are available? All these questions are answered within our Hänsler Medical Magazine. For decades we have conducted research in the field of ozone therapy and have continuously enhanced our products. In this section both medical personnel and patients will find useful information on the subject of ozone therapy.
Customer Testimonials
Medical doctors and patients are convinced of OZONOSAN
More than 60 years ago, Dr. Joachim Hänsler developed the first ozone generator to be applied for medical purposes. Since then, a lot has changed. However, the satisfaction of our more than 10,000 global customers persists and remains high. Besides our uncompromising focus on quality and safety, our scientific contributions on ozone therapy and our excellent advisory network are particularly convincing.
Please contact us if you have any questions. We would be more than happy to help.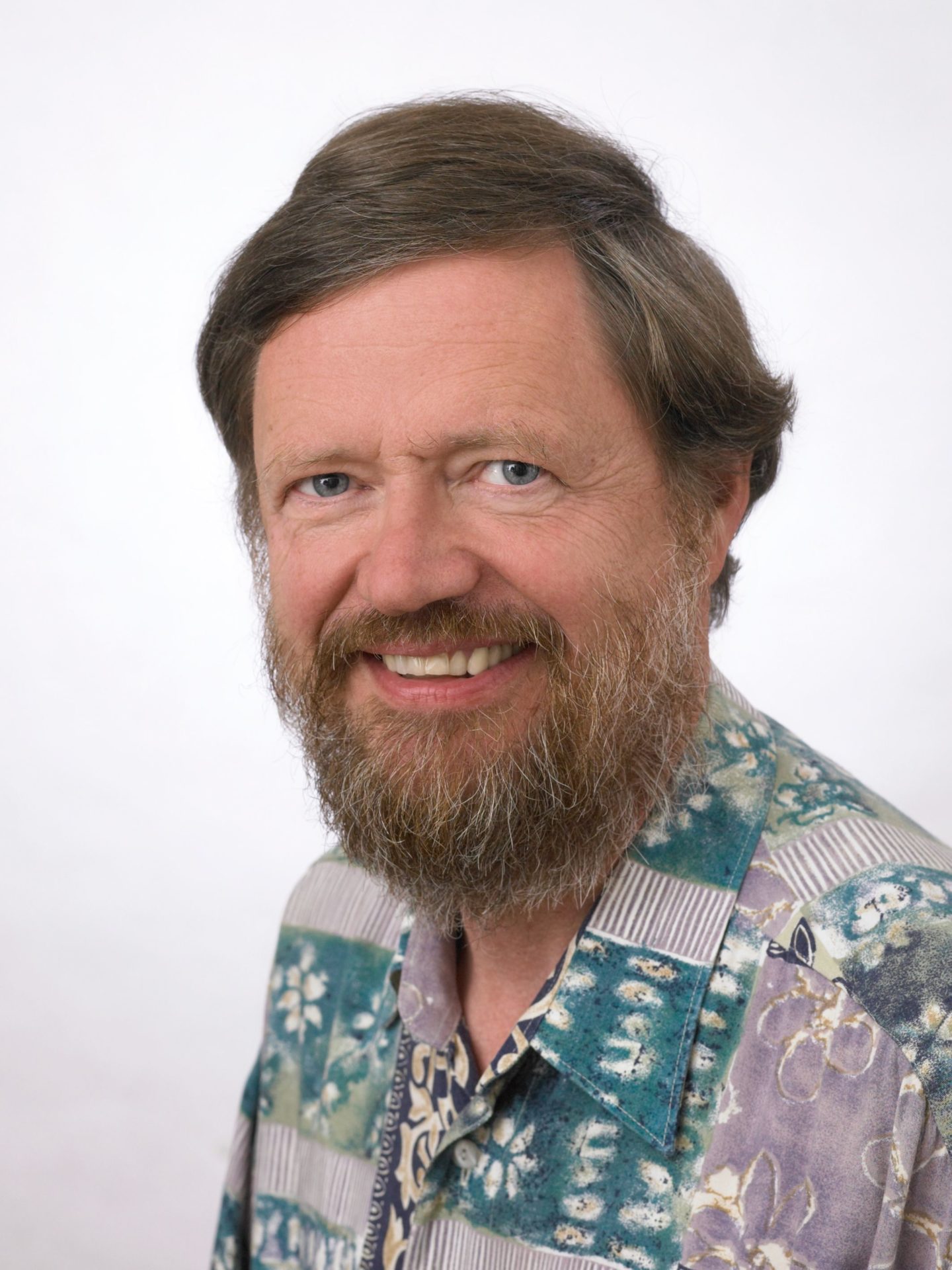 I have been using OZONOSAN products for more than 35 years. The high product quality and the long-standingscientific contributions have convinced me the most.
Dr. med. Michael Schreiber, Internist and Specialist for Naturopathy, Aystetten, Germany.
All ozone generators and consumables comply with the medical products law, the European directive 93/42EEC, internationally applicable standards and are provided with the CE label and the identification number of the designated testing facility.
The company Hänsler Medical, formerly Dr. J. Hänsler GmbH, has been certified for medical products according to the DIN EN ISO 13485 directive.
Events
Calendar of events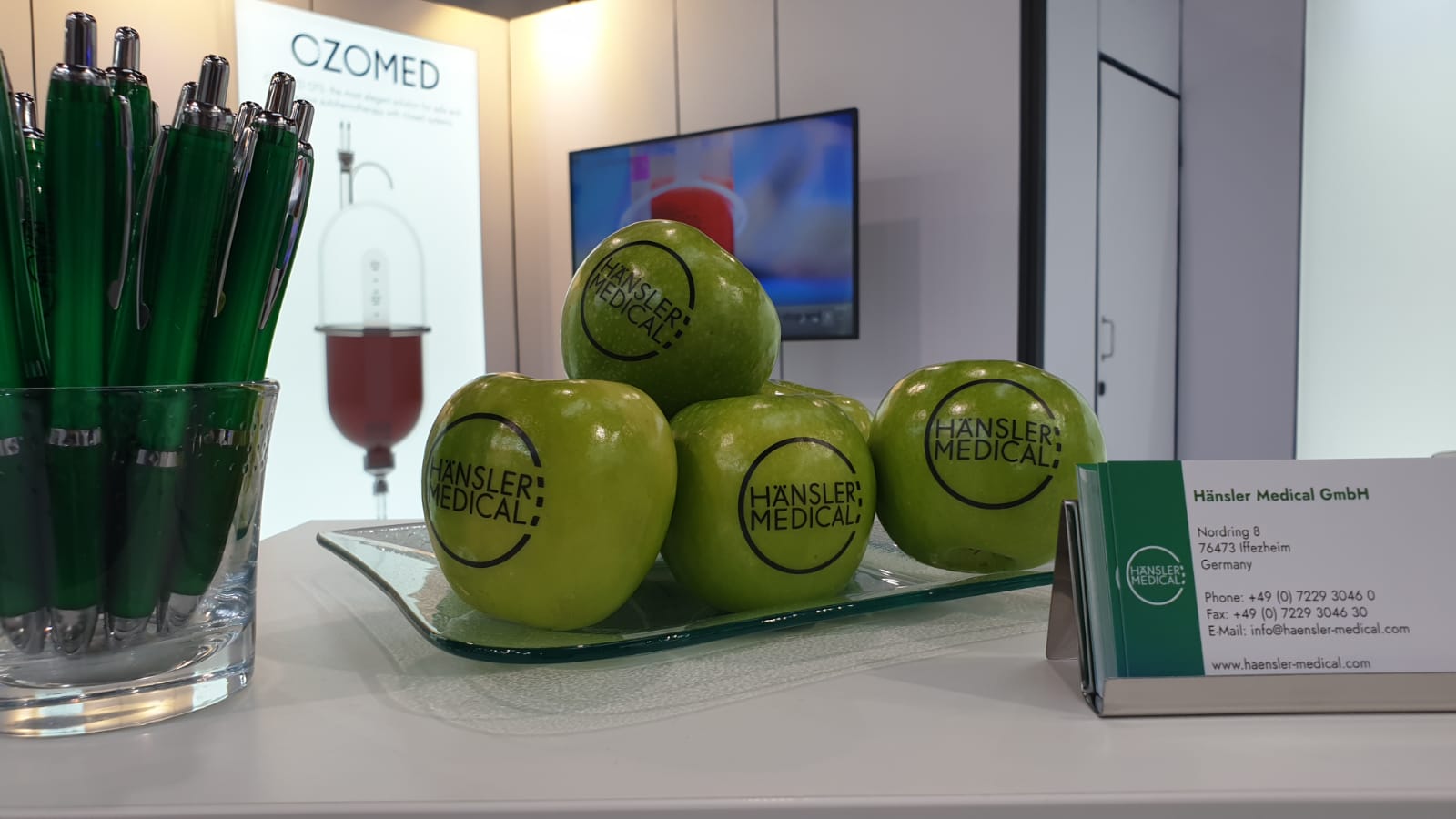 Hänsler Medical GmbH regularly organises workshops, seminars and fairs on site and provides comprehensive information on the topic of ozone/oxygen treatment.
Meet us somewhere near you and get to know our products.